Ashland Subdivision
About 5 Miles South of Houma, LA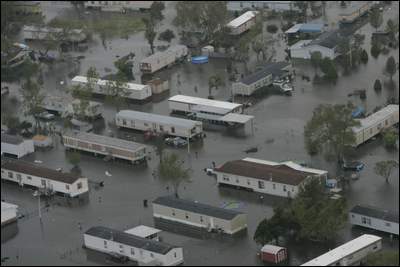 This is mainly a trailer park off of LA Hwy 57 south of Houma.
The flood waters flooded the area after the Levees broke.
Many people lost their cars and other property not off the
ground.
In some cases, water went into the trailers.