Chauvin, LA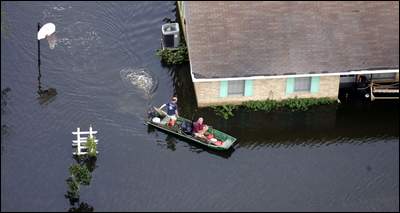 This is an arial view of the flood waters in Chauvin, LA, which
is along Bayou Terrebonne south of Houma. The residents are
checking around the house on a flat bottom aluminum boat.
Water raised to levels as high as 5 to 6 feet in some
areas of the South Bayou Area of Terrebonne Parish.