U.S. Military Aid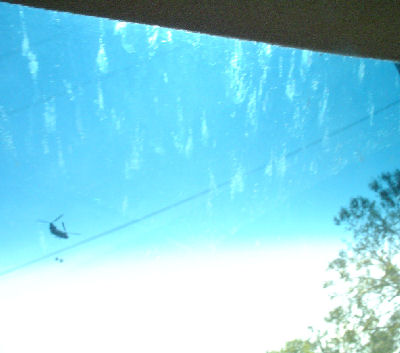 Pictured here is a U.S. Army Chinook carrying a couple of sand bags to
the Montegut Levee breech. Civillian Cargo helicopters along
with the Army Chinooks, spent several days dropping large
sandbags in the breech of the levees that busted.
Their base of operations was from one of the tarmacs of the
Houma/Terrebonne Airport.