I-10 Twin Span over Lake Ponchritrain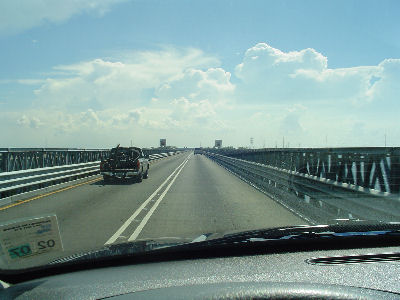 This picture shows the repairs made to the I-10 Twin Span
Which is between New Orleans and Slidell, LA that crosses
the northern part of Lake Ponchratrain.
This one is on the west bound lane and shows the lanes.
The D.O.T. used steel structures and plates or something
to repair the roadway. They also used cement barricades
along the rail where they were washed or blown out.
The D.O.T. is currently working on completing repairs to
the Twin Span.
Picture taken by Big J.